Starsale Auctions sets up the ultimate collection
Friday 4 August 2017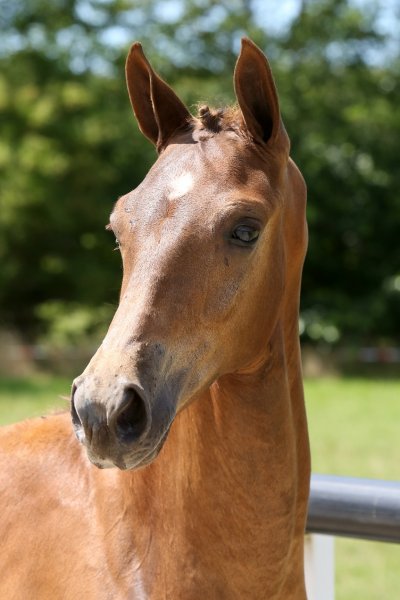 Starsale Auctions sets up the ultimate collection
On paper it already seemed very promising, and after seeing all the foals on the photo and video day, the selection committee of Starsale Auctions certainly knows: this is the best collection ever! With exceptionally high quality showjumping foals of top stallions such as Cornet Obolensky, Big Star, Baloubet du Rouet and Diamant de Semilly, and exceptional dressage foals sired by stallions like Franklin, Fürst William and Hennessy. Starsale Auctions is keenly looking forward to August the 25th.
In recent years the auction has developed considerably. What started as a northern auction to promote the sale of foals from the top three provinces, has now become one of the top auctions in the Netherlands. The edition of 2016 was again records breaking, with an average price of over € 10,000.
Pleased breeders
There are two main reasons for the ultimate collection of this 17th edition of Starsale Auctions. "In recent years, the auction has developed very positively and certainly the auction of last year was a highlight in terms of quality, results and atmosphere," says Minne Hovenga as a member of the selection committee. "With this we have grown a lot of goodwill from the breeders. And besides, we are very actively approaching breeders themselves. We had the collection complete at an early stage without organizing selection days. Top breeders from all over the country have given us their best foals, which is a wonderful development and thanks to them, Starsale Auctions has been able to assemble a memorable collection."
Good mix
Not less than seven descendants of Cornet Obolensky are included in the Starsale collection. Also from exceptional sports and breeding stallions like Diamant de Semilly, Baloubet du Rouet, Toulon and Comme Il Faut offspring will be auctioned in Drachten on the 25th of August in Drachten. "We have a very nice mix of proven and young stallions. For example, we are delighted to have a foal of Olympic champion Big Star in our collection and also of younger progenitors like the Zangersheide jumping powerhouse Dominator Z, Isah Cup winner Global Express and the Dutch EC team member Glasgow van 't Merelsnest", continues Hovenga. Also for dressage lovers, the collection offers outstanding opportunities. "We have several champion foals in our collection, including outliers from Franklin and Hennessy. We also have a well moving foal sired by Fürst William, who has won last year's four-years-old stallions class at the WC in Ermelo. Also the damlines of the foals, especially of the showjumping bred foals, are very good. I would like to say that both the foals and the pedigrees never have been so good in our Starsale Auctions collection. We can't wait to bring breeders and buyers together on August the 25th!"
Save the date
The top collection of 41 jumping and 29 dressage foals is now online at www.starsaleauctions.com, where all auction information can be found. On Friday August 25th, this exceptional foal collection will be sold in the Fries Congrescentrum in Drachten.